LNG: Sep 6-10: DES Northeast Asia prices rise with prolonged production failures
--DES Northeast Asia
DES Northeast Asia prices rose 80cts from last Friday to $20.40-20.70 for second-half October delivery. Production at the 28.00 mil mt/year Bintulu project in Malaysia and 10.50 mil mt/year Oman project was considerably below normal levels and supply was delayed. Natural gas prices in Europe including the Netherlands' TTF strengthened and portfolio players such as European traders raised their bids to procure cargoes for the purpose of reselling mainly to China.


--FOB Middle East, DES South Asia and the Middle East
Pakistan LNG (PLL) decided to buy three cargoes via buy tender closed on Aug 24 with validity until Sep 9. PLL would buy Oct 17-18 delivery at $17.1449 and Nov 16-17 delivery at $17.5350 from TotalEnergies, and Oct 27-28 delivery at $18.9966 from Vitol.


--FOB Atlantic, DES Europe and South America
Production problems persisted at the 4.45 mil mt/year Peru project. On Jul 14, the 174,000cbm MEGI tanker "Megara" lifted less than a cargo but no other shipments were seen in July to August.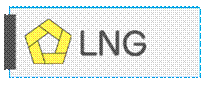 Tokyo : LNG Team H Asahina
+81-3-3552-2411
Copyright © RIM Intelligence Co. ALL RIGHTS RESERVED.