Crude/Condensate: Sep 6-10: Saudi cuts Oct AEL by sharp $1.20 on month
Middle East
 Saudi Arabia's state-owned Saudi Aramco on Sep 5 informed its term buyers in Asia of the new OSPs for October-loading. The OSP for light crude Arab Extra Light (AEL) was slashed by $1.20 from the previous month to a premium of $2.00 to Dubai/Oman average, reflecting fading demand for Middle Eastern light grades. Arbitrage cargoes, especially for US WTI, were flowed to Asia at attractive prices, amid loose demand for US grades in the home market. "The reduction was much larger than market expectations," said a trader in Singapore. The AEL OSP for September-loading was at high levels, so that some term buyers restricted intakes for September Saudi crudes. Under the circumstances, Saudi Aramco apparently aimed to restore its sales shares by reducing the October OSPs sharply. Saudi Aramco was believed to take rival Murban crude prices into consideration to set the AEL OSP. The November Murban contract on the IFAD was at a premium of over $2.00 to Dubai quotes. "Saudi Aramco apparently have slashed the OSP to the November Murban level in expectations of weaker prices," said an end-user in Northeast Asia.
Africa/Europe/Russia/America
 Spot premiums for November-loading Sakhalin Sokol widened sharply. Gasoil margins in Asia improved, lifting the market for Sokol. India's NGC sold one cargo of Sokol for Nov 5-11 loading via its tender closed on Wednesday. The buyer was Japan's Mitsui & Co and the price was heard at a premium of about $3.80 to Dubai quotes. Mitsui was said to have secured the cargo for fronting a South Korean end-user seen as GS Caltex. "Oil product supplies in US are tight as oil production has not been restore due to a hurricane formed at the end of August. As a result, oil product margins in Asia are improving," said an end-user in Northeast Asia. Meanwhile, in China, the four batch of crude oil import quotas would be allocated in late September, so that a demand recovery in China also buoyed the Sokol market.
Asia Pacific
 In the trade of November-loading Vietnamese grades, state-run PV Oil floated a sell tender for Chim Sao and would close it on Sep 13. The tender was for 300,00bbl for Nov 11-15 loading. Improving crack spreads for gasoil in Asia were regarded as a bullish factor. Crack spreads for gasoil were improving in Asia amid tight product supplies in the US, hit by a hurricane. If only product margins are taken into consideration, November-loading Chim Sao could rise, but physical demand is uncertain," a Northeast Asian end-user said. Meanwhile in other trade of November-loading Vietnamese grades, PV Oil would close its Chim Sao sell tender for two cargoes on Sep 10 as reported.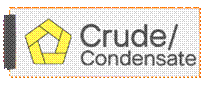 Tokyo : Crude/Condensate Team N. Inuzuka
+81-3-3552-2411
Copyright © RIM Intelligence Co. ALL RIGHTS RESERVED.